Updates (2001):
10.08 - articles & photos
09.22 - photos
09.08 - aticles & quotes



About...
Julie Pinson
Dr. Eve Lambert

Information
News
Quotes
Photo Gallery
Articles
Contact Info

Other
Spoilers
Links
Webrings
View My Guestbook
Sign My Guestbook




Weekly Recap:
Ian and Lucy make love. Karen tries to explain to Frank about the cocaine in her purse and later tells him about the vampire syrum. Ian's idea to get Daniel back is that he and Eve should live together again. Lucy and Kevin try to work things out. Livvie tries to poison Jack. Jamal feels betrayed by both Alison and Jack. Karen tells Frank that she is back on drugs and moves in with Chris so he can monitor her.

Welcome to the Julie Pinson Site. This site will provide you with up-to-date information, such as news, photos, ect... I hope you enjoy the site, and thanks for visiting!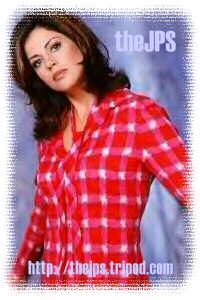 If you have any questions, comments, suggestions, or would like to contribute to this site email me
APPEARANCES: none scheduled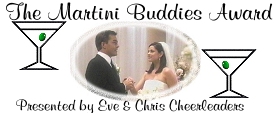 *I do not know nor am I affiliated with Julie Pinson or ABC/Disney. This is an UNOFFICIAL site. If you have any concerns please contact me



Great Chris and Eve Site
Check it out!

JP Online
Check out Julie Pinson Online!
Check these out:
* The Test transcript
* Star-studded Fridays interview
~Newsletters~
Chris and Eve Cheerleaders
Please email Frogprincess22
~Mailing Lists~
The Pinsonators - An online mailing list devoted to Julie Pinson who portrays Dr. Eve Lambert on Port Charles. Voice your comments or questions about this actress or about Port Charles in general!

This site was created Oct.22, 2000